Our League Partner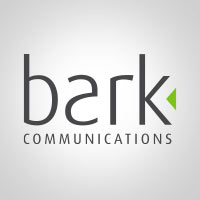 Bark Communications is proud to power CrossCourt Volleyball League in many of it's core communications efforts.
After a successful inaugural year of league sponsorship, Bark Communications was pleased to integrate further with CrossCourt Volleyball League for the 2014/2015 season, by establishing a formal partnership with the league.
This partnership benefits the league by ensuring high quality designs and communications on promotional items. And as we've already begun to see, that commitment to quality communications has led to a growing number of registrations and greater sponsorship opportunities such as this year's new additions: Kiwi Kraze, Home Run Sports, 98.1 Free FM, and Mizuno Canada. For a full breakdown of all the work that we've done to help establish the CrossCourt Volleyball League Brand, we invite you to check out our portfolio piece on CrossCourt.
From Bark's perspective, this partnership fulfills part of our mission to give the members of our team, who are passionate about the history and continued growth of the volleyball community in London, an opportunity to engage their personal passions in their work. You can catch two of our employees: Jordan Westman (Patty Cakes) and Andrew VanderPloeg (Team DIG) playing on Tuesday nights in the Men's A league.
Bark Communications proudly supports CrossCourt Volleyball League and wishes all participants a successful 2014/2015 season!
About Bark Communications
Since 1996, Bark Communications has served clients across North America and beyond with award-winning, brand-centric advertising solutions for their businesses. Our client list includes: Maple Leaf Sports & Entertainment, Muskoka Woods Sports Resort, NBA, Dietitians of Canada, and Mike Tompkins.